" And everything that used to be is just a memory. "
​
— What IS Project Kanawha?
Project Kanawha is a Total Conversion mod for Fallout 4 that has been in the works since 2015. The goal of Project Kanawha is to explore the coalfields of Southern West Virginia within the Kanawha Wasteland and discover the conflict brewing in a land thought to have withstood the test of time.
AS PROJECT KANAWHA HAS BEEN IN THE WORKS FOR SO LONG, it is not meant to conflict with Bethesda's canon 76; Project Kanawha instead is meant to compliment it. They are two completely different styles of games with two completely different stories.
— Story of the Coalfields
The remains of the Kanawha Wasteland are that of a land that's stood the test of time — unphased by the Great War's fires of destruction, the denizens of West Virginia's former Coalfields have continued to rebuild and thrive in a world on the brink of devastation. Yet all is not well in the wasteland; with feuding factions on the brink of an all out war to control the mines of the greater coalfield, you end up as the deciding factor to determine the fate of this forgotten land.
–Asset Showcase
Please check below for in game screenshots, concept art, textures, and more!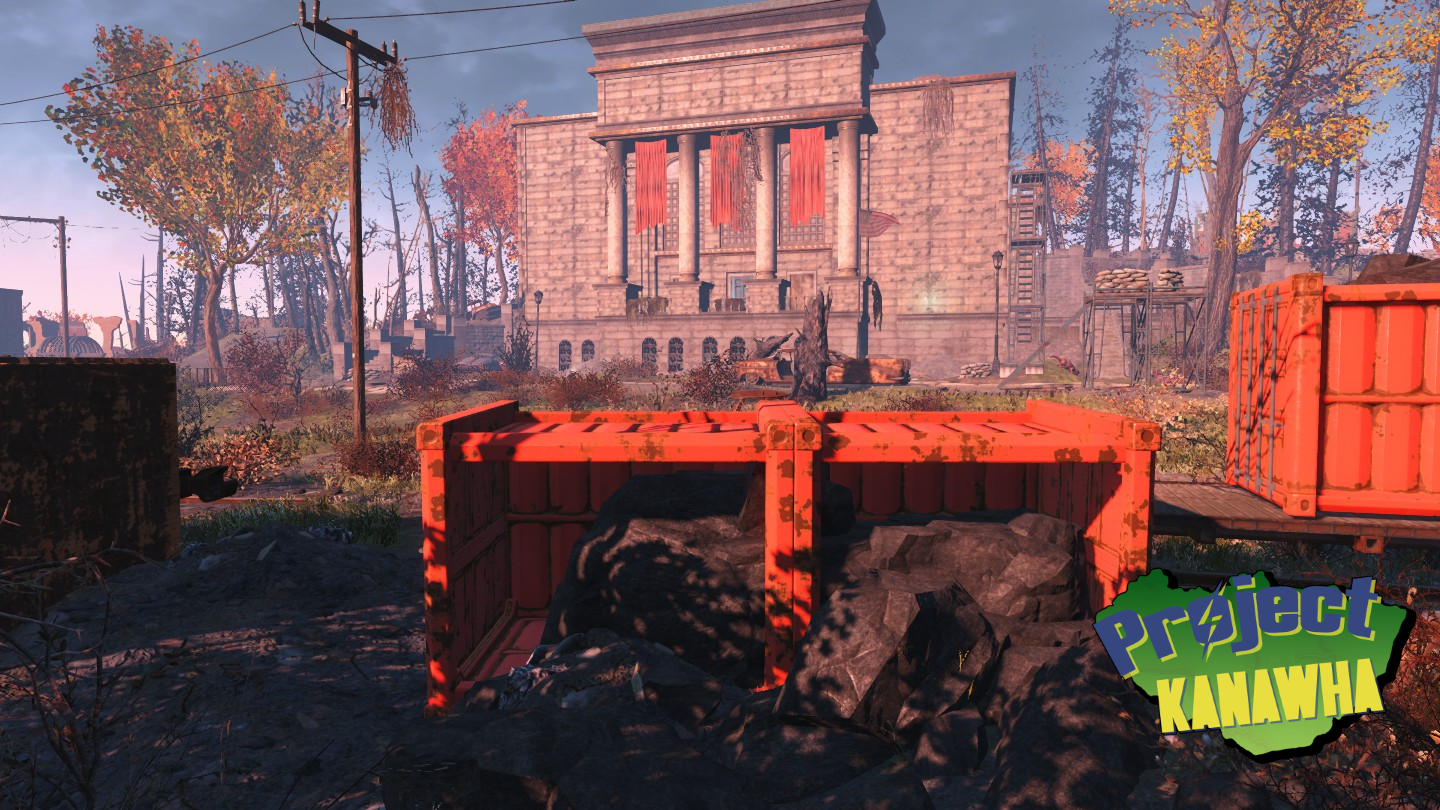 World War Memorial (Exterior)
A bonus link to the real life structure it's based off >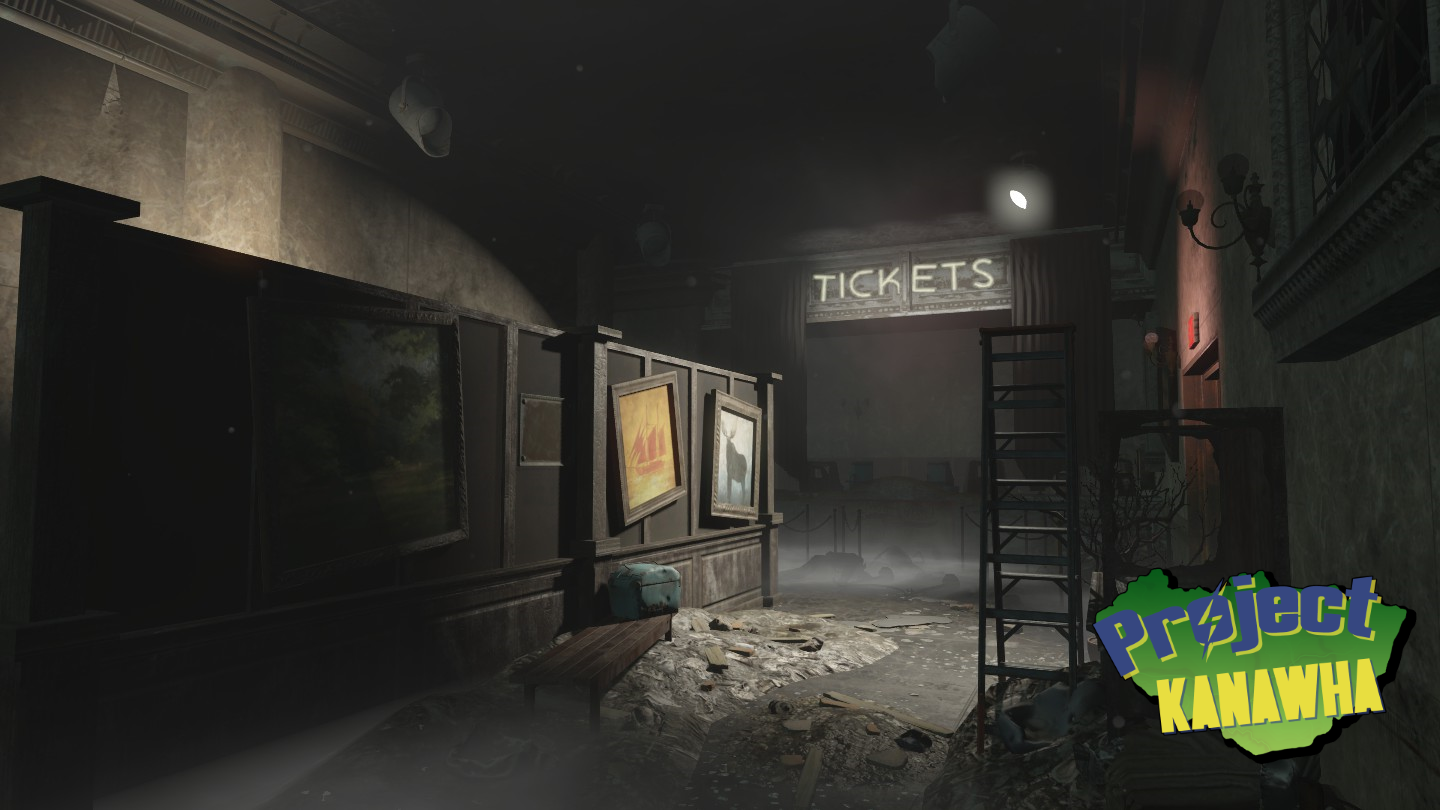 World War Memorial (Interior)
World War Memorial Glamor Shot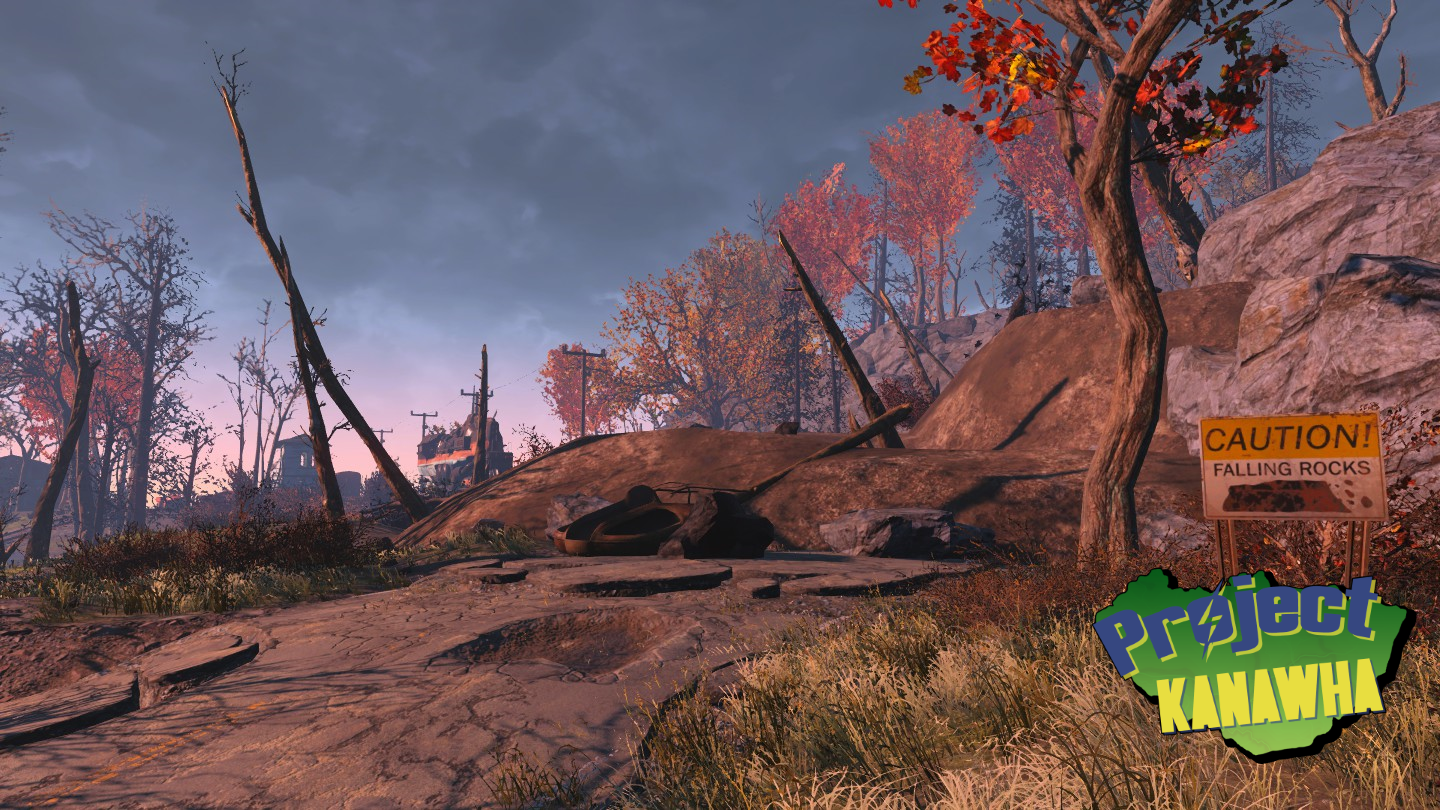 Landslide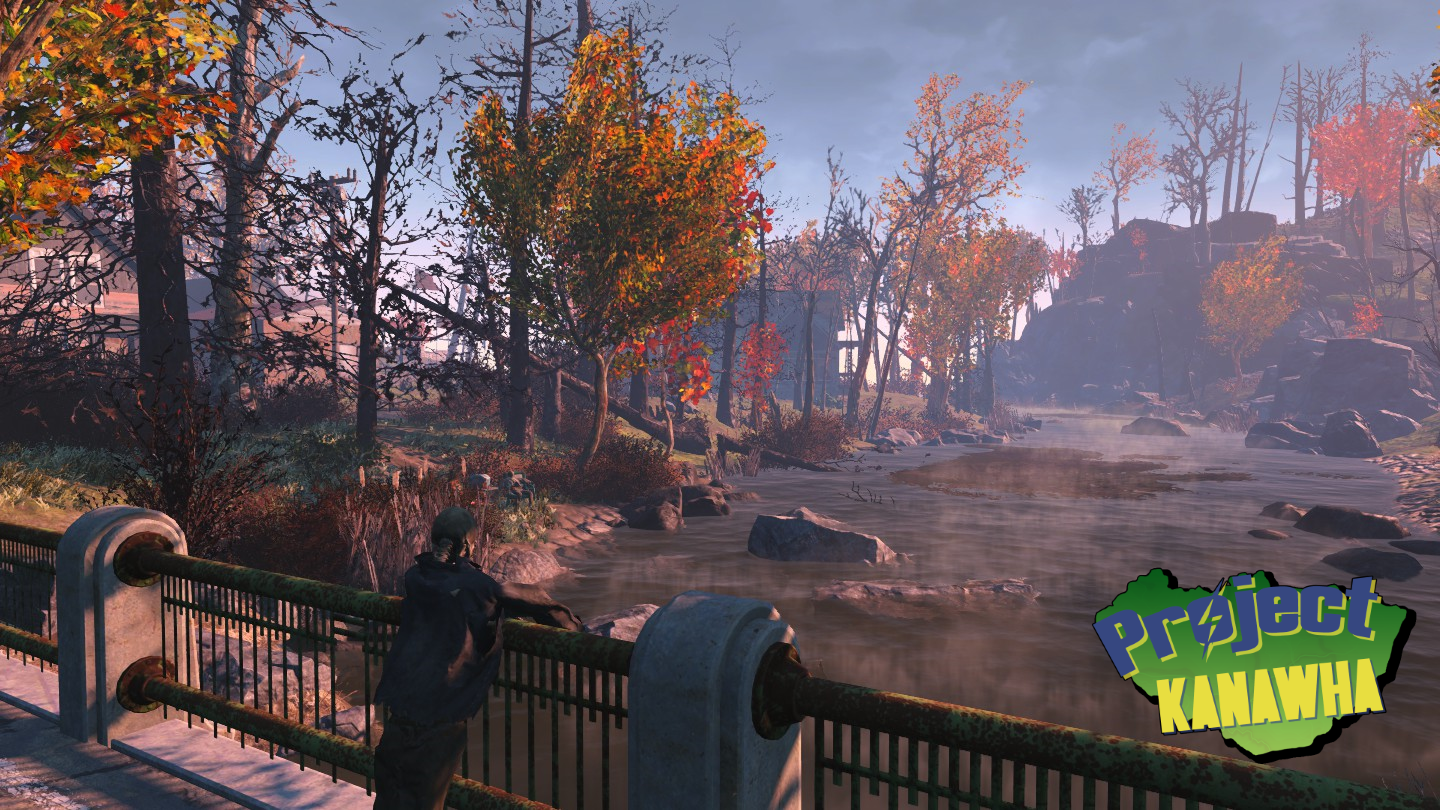 Creek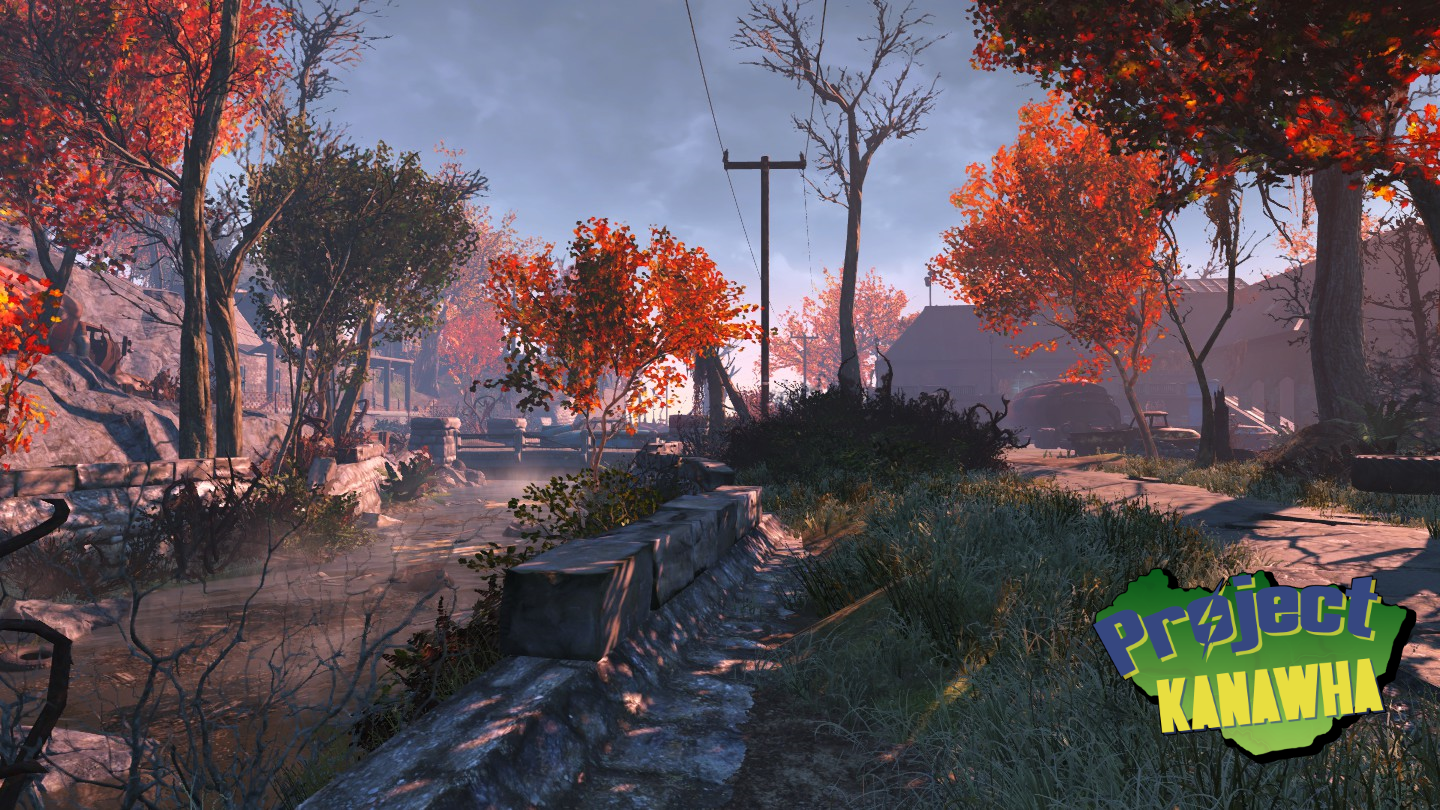 Carswell
Kimball Elementary School (Exterior)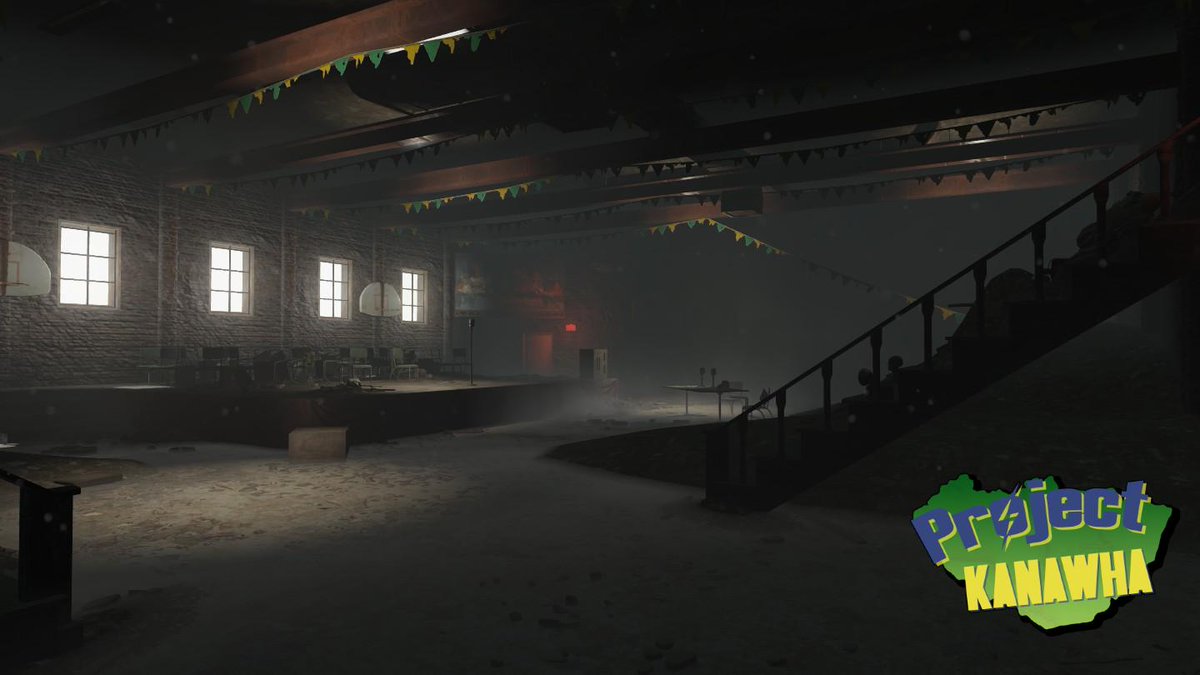 Kimball Elementary School (Interior)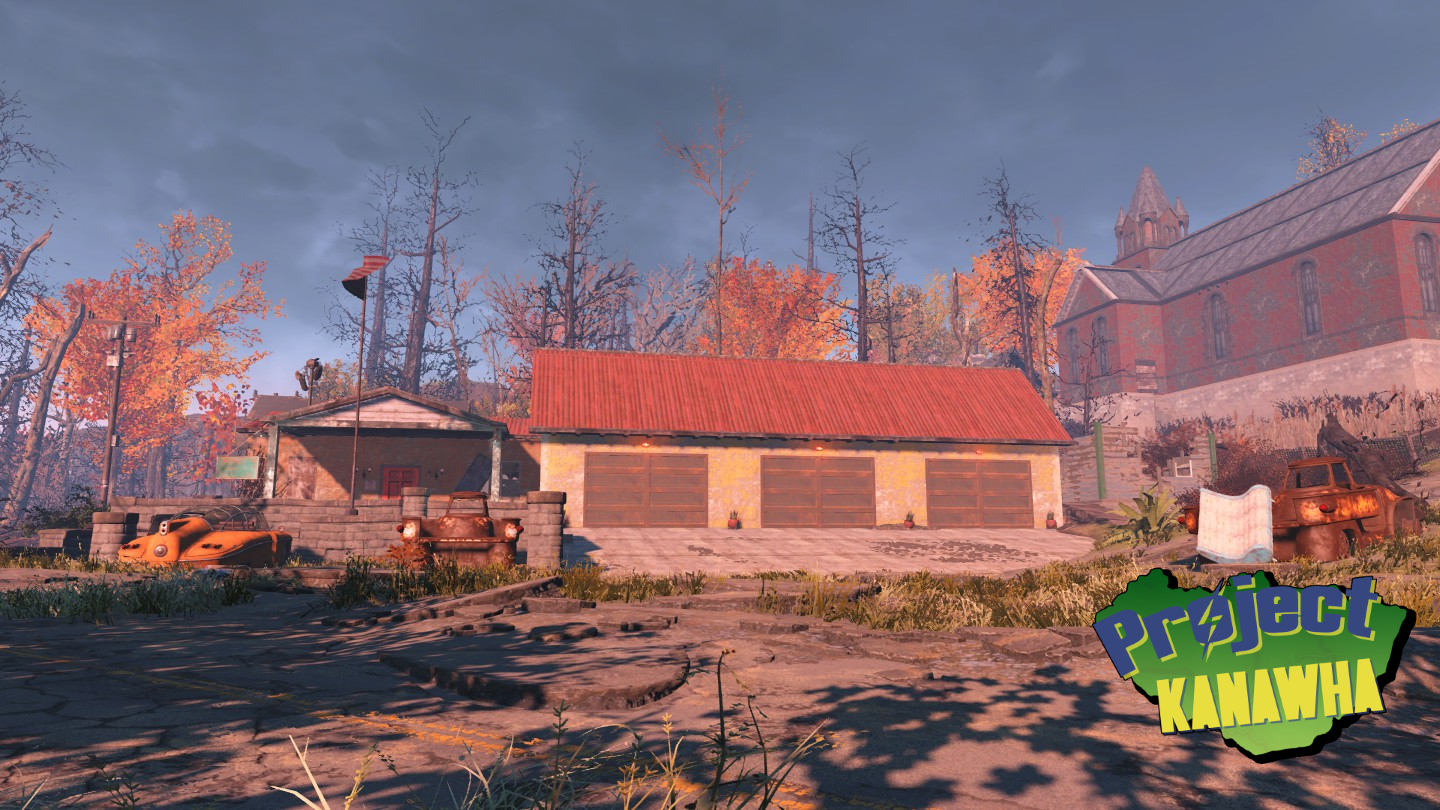 Kimball Town Hall
A bonus link to the real life structure it's based off >
Koppers Company Store
A bonus link to the real life structure it's based off >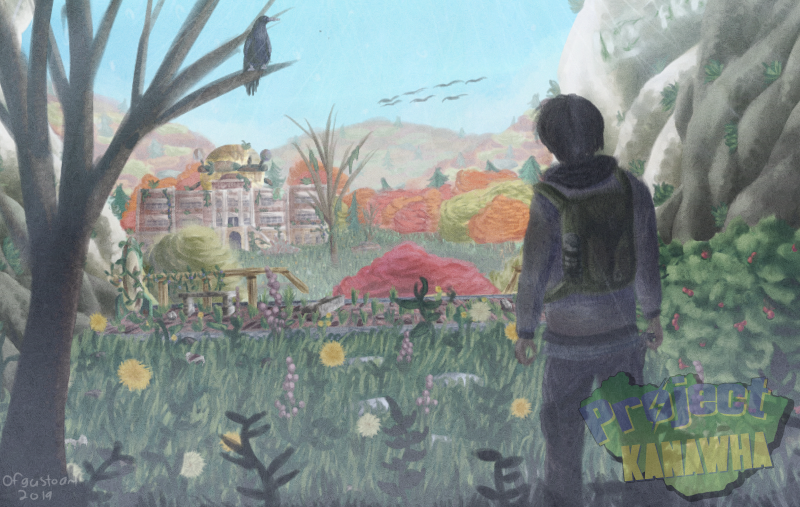 Concept art of Homer Hickam High School
Concept art of Kimball Elementary School's sign
A bonus link to the real life structure it's based off >
Early Concept work of one of the many factions in the Kanawha Wasteland

Early Texture work for Kimball Elementary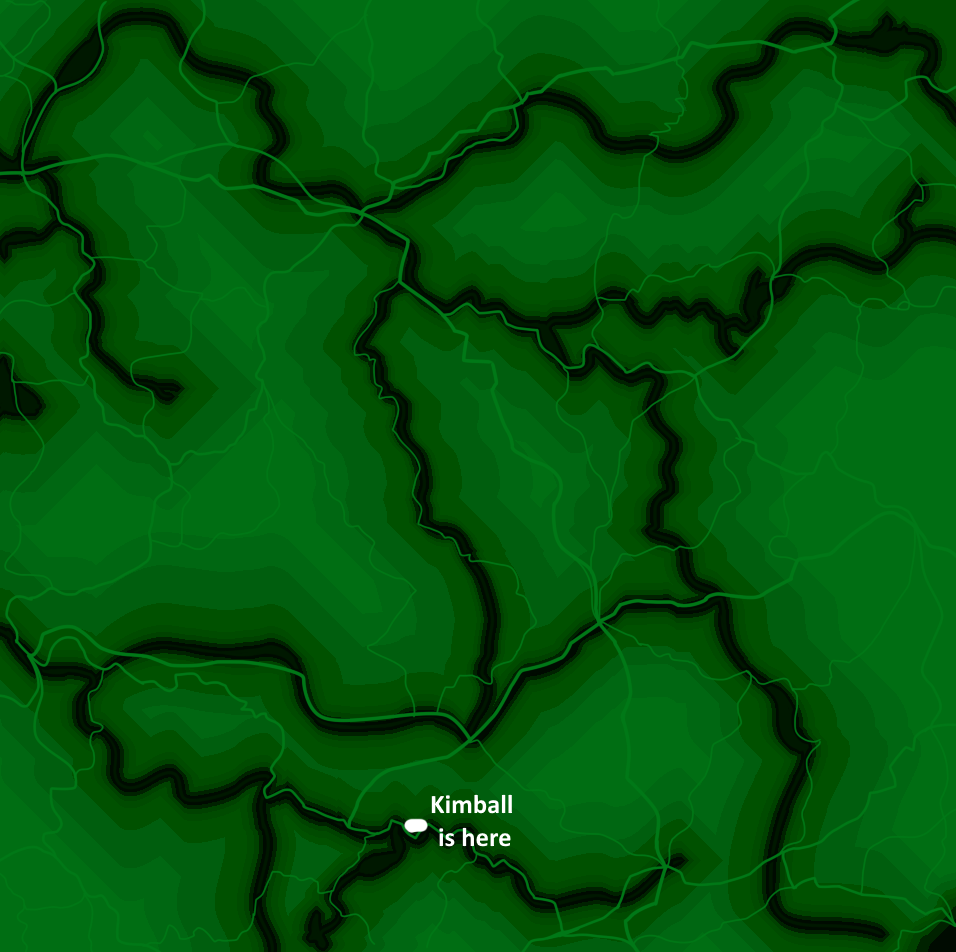 Early map, with the location of Kimball marked for convenience
Newest Area
Early Concept work of Anawalt Lake
— Videos
— Recruitment Options
As of the time of posting this, Project Kanawha is currently being handled by one person who's done: Level Design, Concept Art, Texture Art, Modeling, Logo Design, character design, programming and story/scripting, and said person has prior experience working on a large scale project that's been in the works for years.
All positions are currently open, although priority will be given to programmers/those knowledgeable with the creation kit, artists (2d and 3d), and writers. If interested, feel free to email us at [email protected]>(mailto:[email protected]), or look over the application https://forms.gle/trW2S5cmpGVZdbBV7
​
There's many exciting things to come with Project Kanawha, so we hope you all enjoy!
Source: Original link
---
© Post "Fallout 4: Project Kanawha Showcase." for game Fallout.
Top 10 Most Anticipated Video Games of 2020
2020 will have something to satisfy classic and modern gamers alike. To be eligible for the list, the game must be confirmed for 2020, or there should be good reason to expect its release in that year. Therefore, upcoming games with a mere announcement and no discernible release date will not be included.
Top 15 NEW Games of 2020 [FIRST HALF]
2020 has a ton to look forward to...in the video gaming world. Here are fifteen games we're looking forward to in the first half of 2020.